I went down a week or so before the event to purchase a ticket, the ticket is priced at $25 for member and a $10 voucher was given along. They announced a few days later on their facebook that all tickets have been fully sold out. A table number has been allocated upon purchase to monitor the number of person attending the Buffet. There were a total of 3 sessions on that day to choose. First session was for lunch from 11.30 pm to 2.00 pm, the second session was from 5.30 pm to 7.30 pm and the third session was from 8.00 pm to 9.30 pm.
We gotten there slightly after 5 pm, the queue was already formed right at the entry and we joined in. They allowed entrance at about 5.10 pm, we presented our tickets to exchange for a banner to be worn on our wrist while dining there. This is definitely a good way to allow their diners to leave for a toilet break and come back. That service staff that supposed to lead us to our table ended up took us for a merry-go-around as she couldn't locate the 17A. The table was the end of a long table right at the corner. We were told to start the buffet right after.
The buffet spread consists of Turkey, Ham, Bacon wrapped Sausage, Baked Salmon with Potato & Onion as well and not forgetting their signature meatballs. The appetisers were pretty extensive, it consists of chilled prawns, potato salad, spicy salmon salad and more. The dessert selection were cream puffs, log cakes, fruits cocktail and different types of fruits.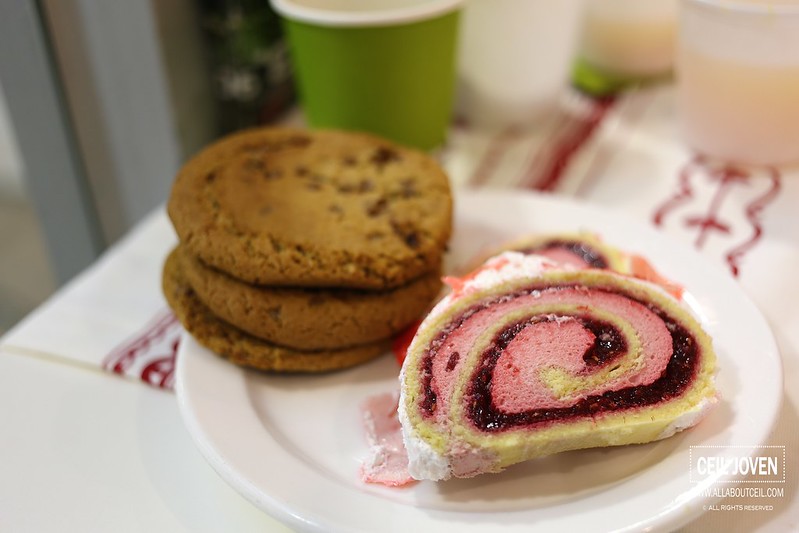 The queue started to get really long when more diners joined in, the waiting time was really long as per diner usually went for multiple plates of food as they did not want to wasting time to be in the queue again. Part of the reason that contributed to it was the buffet line is to be closed 30 minutes before the ending time at 7.30 pm.
Another disturbing scene was most of these diners ended up with too much unfinished food and contributed to food wastage. I guess this is something for them to work on if there is next such event. They could also work on the replenishment rate a bit, certain items like the popular log cakes did not replenish fast enough as they only supplied 2 rolls each time. It was snapped up almost immediately every time when it served.

It was somewhat an enjoyable Christmas Eve nevertheless.
IKEA TAMPINES
60 Tampines North Drive 2 SINGAPORE 528764