It was a rainy morning. I was there at about 1.30 pm. There was a really long queue of about 15 people right there. This stall has been featured in a TV programme recently. I guess the long queue might be due to the TV effect.
I came across a mixture of good and bad reviews for this particular Hainanese Curry Rice stall.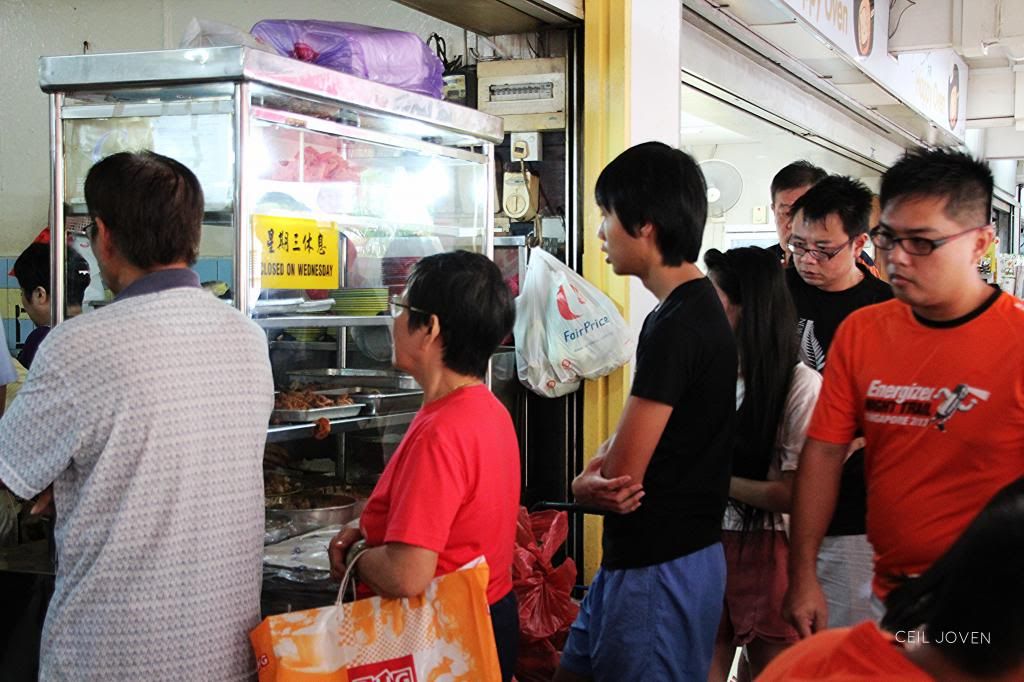 I waited for about 25 minutes to order.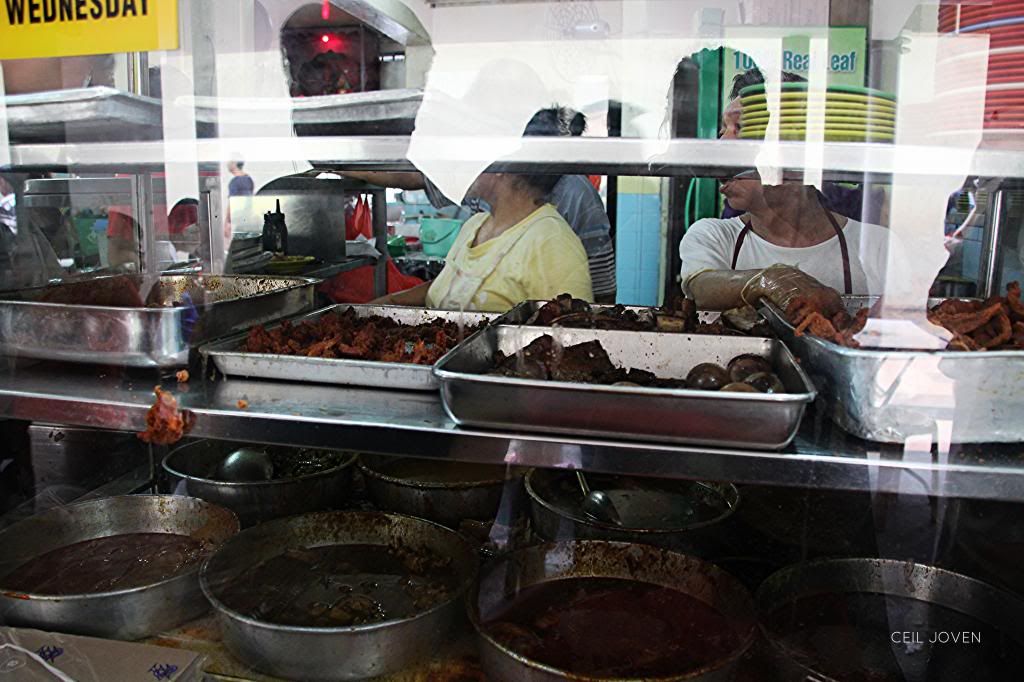 I was left with limited choices for dishes.
I ordered for a portion of highly recommended braised cabbage, fried pork chops and also the left 2 pieces of Asam fish to go. I paid a total of $9.00 for all. I was also given a packet of curry gravy for taking away.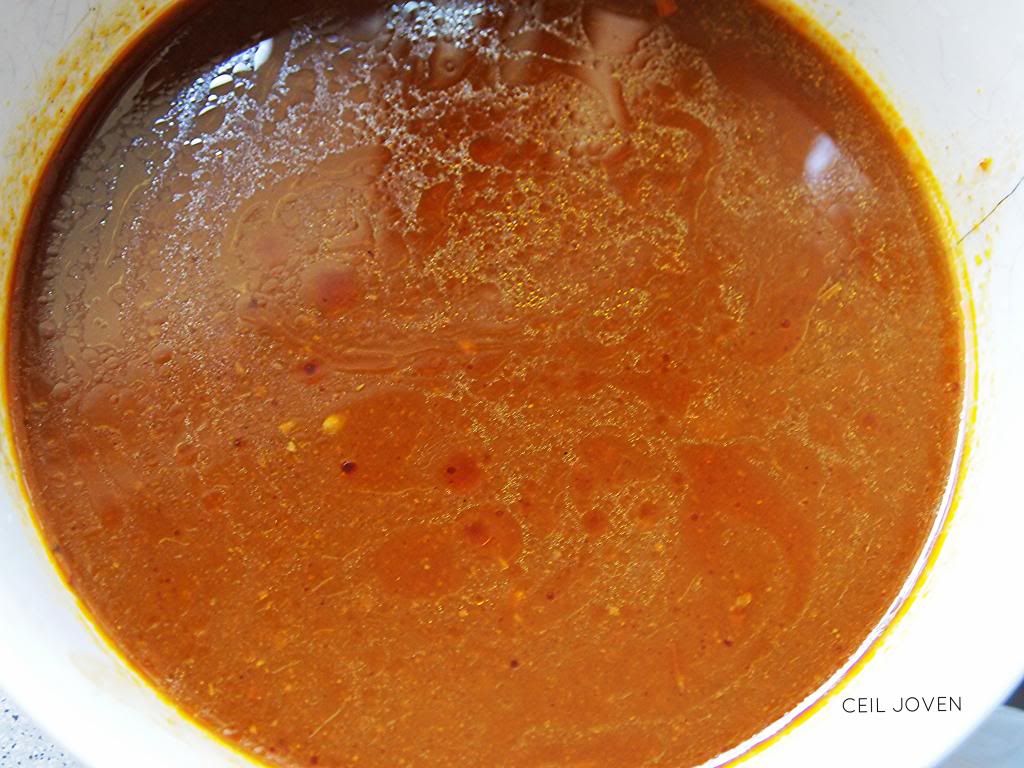 The curry gravy was a bit too diluted. It did not have the aromatic curry taste as expected. It was rather thin with no distinctive coconut milk to give it the creamy texture. It did not taste like most Chinese curry out there nor like the indian curry as well. It does have a rather slight taste of spices though.
The braised cabbage is highly raved by a food tester on that TV programme. The portion for 2 has been quite a lot. Though braised cabbage is a simple homely dish but doing it well would definitely required a certain level of skill. This one definitely tasted good. I would think this is one of the better braised cabbage so far after eaten at different Hainanese Curry Rice stalls. The cabbage has been braised well to give it the desired softness with light soya sauce.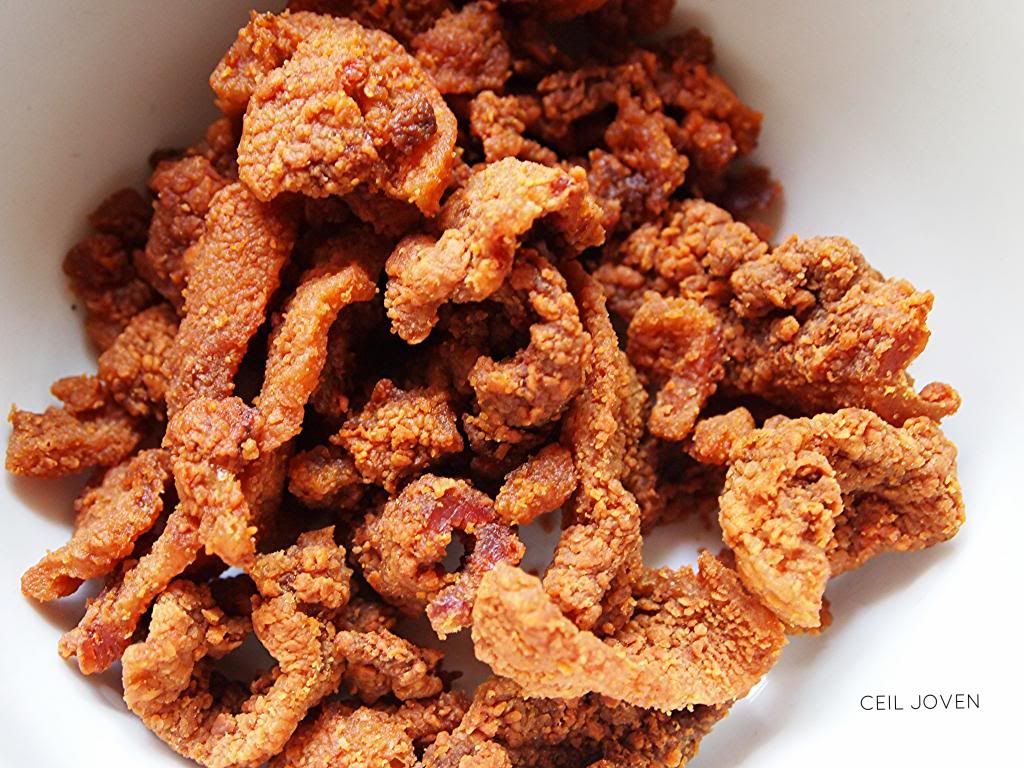 The fried pork chop is also one of the highly recommended dishes. I did not quite like it though. The thinly sliced pork chop itself has been marinated then deep fried it to give it the crispy texture. As the thickness of these sliced pork was rather thin so the chances of over fried it is rather high. And, it might be so in this case as most of the smaller pieces tasted a bit too hard and rather dry too. I had it with the curry gravy but it did not enhance the taste of the pork chop a bit.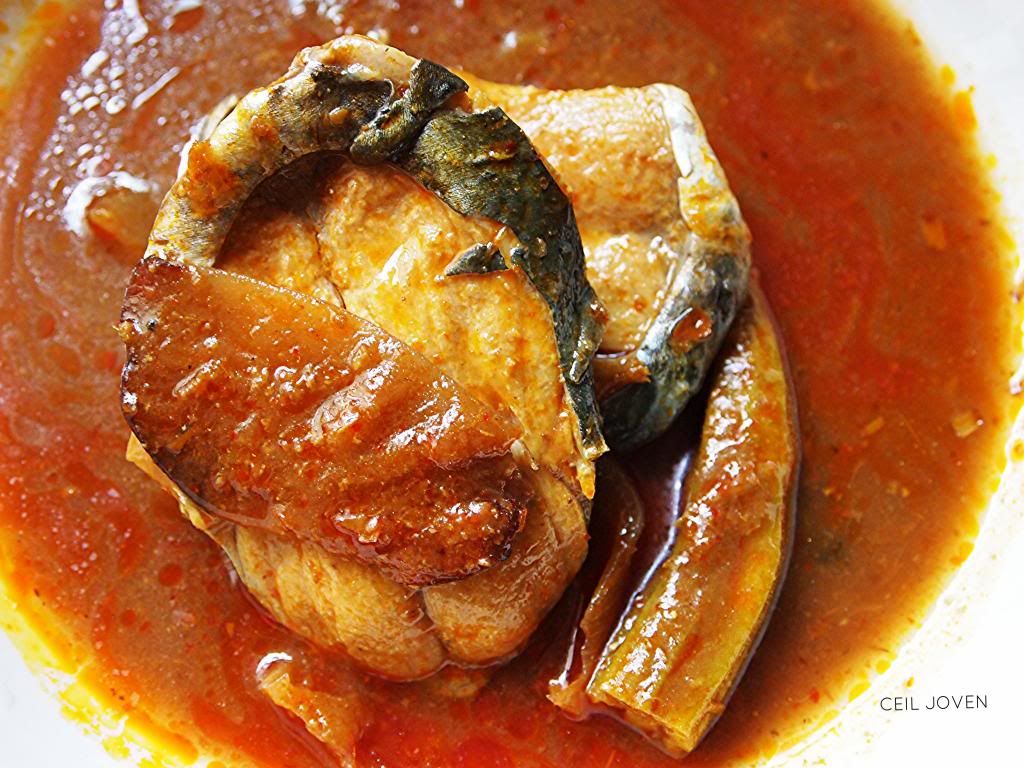 I managed to have the last 2 slices of asam fish. It served with lady finger, tomato and onion. The sourish taste of the sauce was rather distinctive with a minimum level of spiciness. The fish did not taste too fresh though as it got a rather slight bitterness. I suppose the meat might be from the part nearer to the stomach to explain the bitter taste.
So, is it worth the time to queue for it? No. I seriously do not think so though i believe this particular stall has their group of faithful supporters though this is not the best Hainanese Cury Rice in town. And, the only worth recommending dish has to be the braised cabbage.
There are a better one at Tiong Bahru and another good one at Bukit Merah to go for these Hainanese dishes with their signature Hainanese curry gravy.
NO SIGNBOARD HAINANESE CURRY RICE
Block 40 Beo Crescent
He Bing Yuan
SINGAPORE 160040.