I really thought this is a provision shop at the first glance. This stall has almost everything from titbits to those nonya kueh to toasts.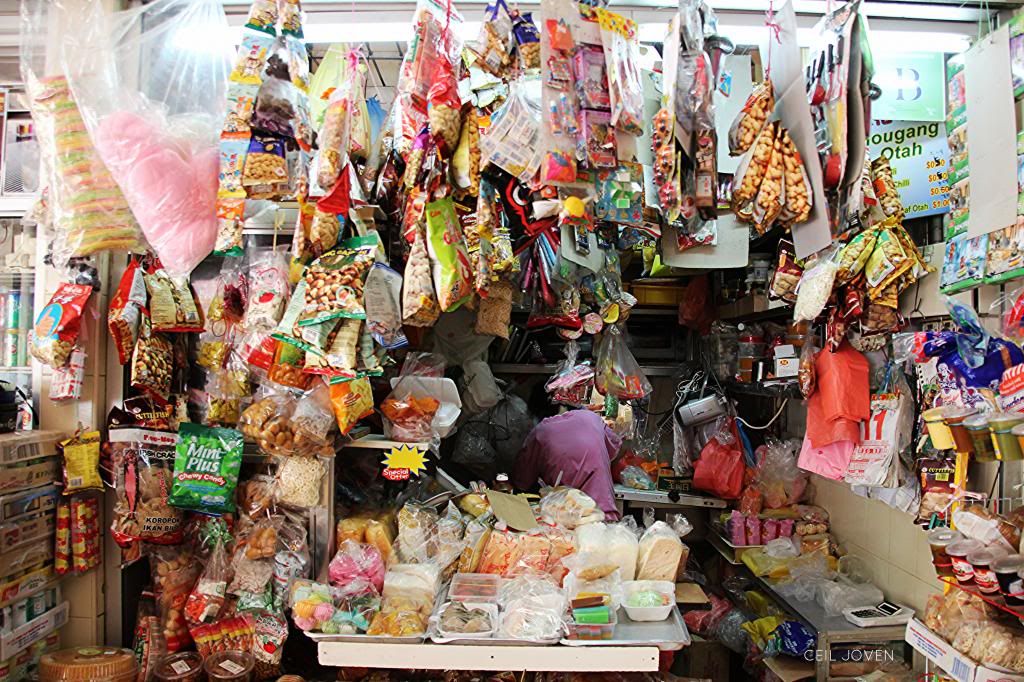 A customer was there ordering toasted bread to be taken away. My extreme curiosity prompted me to have a chat with the Auntie manning the stall. She said i should try her toasted bread. I requested to have the colorful traditional bread. I used to eat this with ice cream when i was a kid so it does bring back some fond memories.
A piece of bread is 0.70 cents. I requested for 2 pieces for a total of $1.40. I wanted to take away but Auntie suggested i should just order the hainanese coffee from the neighboring drink stall and have it with her toasts right there. I heeded her advice and took a seat at the table near her stall after ordered the coffee. I waited for about 5 minutes before seeing the auntie approaching with the toasted bread.
She served the toasts on a cute cartoon printed plate. She asked me whether did i get my coffee yet? When i nodded my head. She asked, 'Which stall?'. I pointed to the drink stall at the corner stall. She said i could requested to have the thicker version of coffee as it tasted best that way.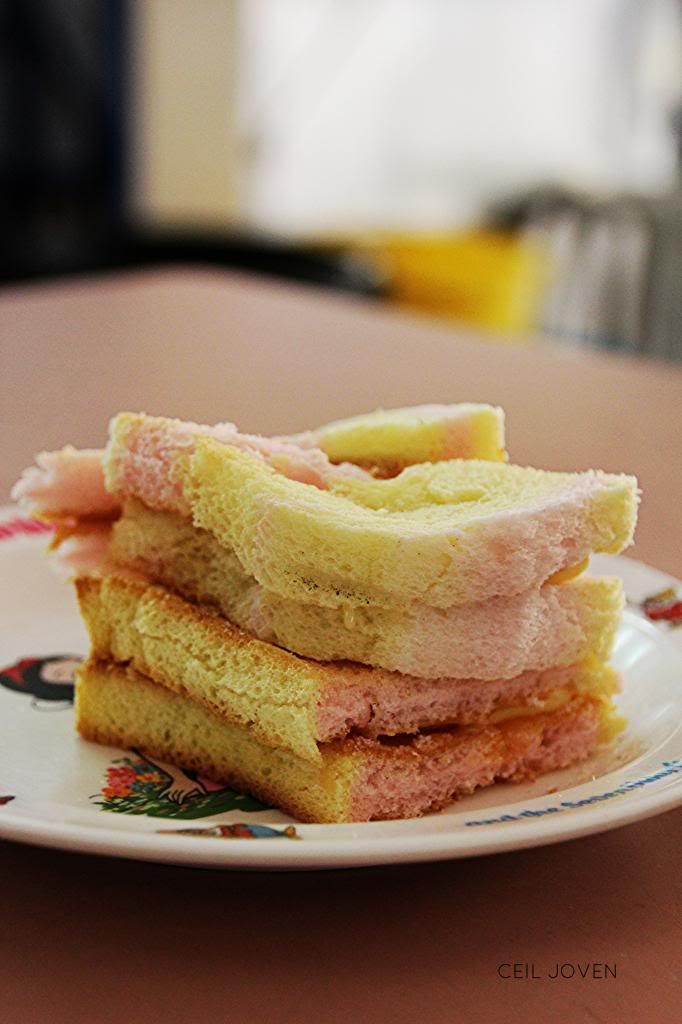 I took the first bite of the toast. It was toasted then evenly spread with a good amount of kaya and peanut butter then with butter. The butter was slightly melted. I dug the toast into the coffee and enjoyed it that way.
It reminded me of those good memories i had with my Grandpa. It is a warm and comforting feeling.
It was a perfect afternoon. I enjoyed the chat with that friendly Auntie. I enjoyed her old school toasts with a cup of good traditional coffee. This is not a feeling to have when having afternoon tea in those exquisite cafes.
I deeply believe in being sincere and optimistic to attract good energy and to bring about a good pattern in our life.
Life can be so simply good.
TRADITIONAL DELICIOUS FOOD
17 Upper Boon Keng Road
#01-30 Upper Boon Keng Food Centre
SINGAPORE 380017.