It was a rainy evening. I was right at this food centre for a quick dinner before proceed to a meeting. I wanted something hot so this claypot prawn noodle is definitely a good choice. Serving it in the Claypot is a good way to retain its heat and to keep the noodle soup hot.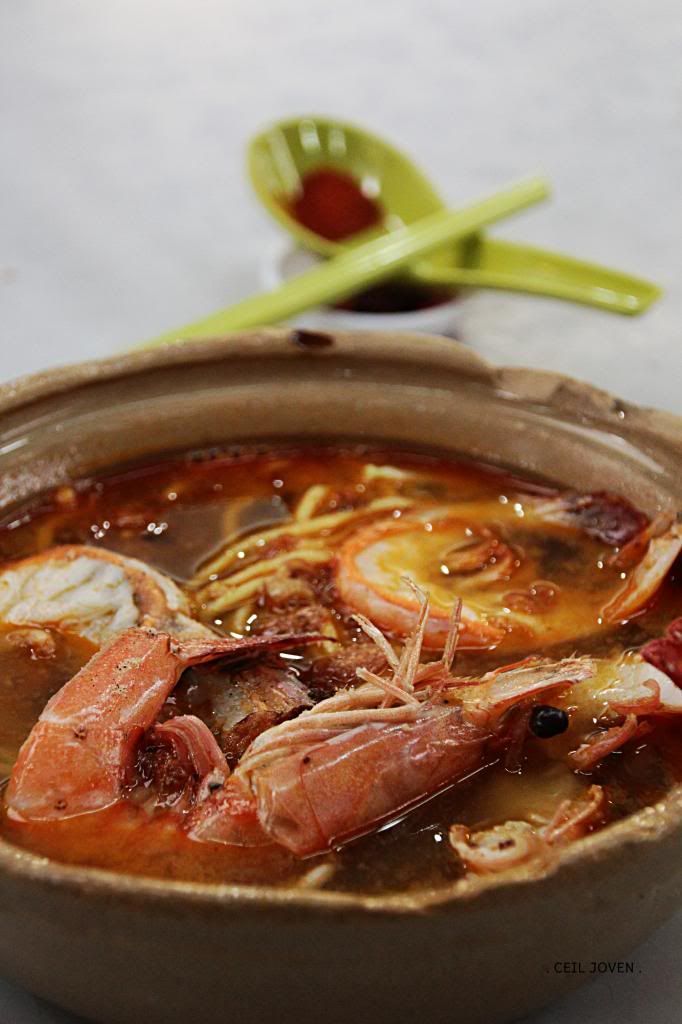 There was a short queue of a few people when i was there. I decided to go with the $5 portion of big prawn noodle listed as the number 1 item on their menu. A substantial portion of the yellow noodle served with 4 pieces of medium sized halved prawns in rather tasty prawn broth.
The prawn was of a reasonable size and tasted rather fresh with natural sweetness detected.
The noodle was cooked to the right texture to give it the desired chewiness. A handful of bean sprouts were added to give it the delightful texture.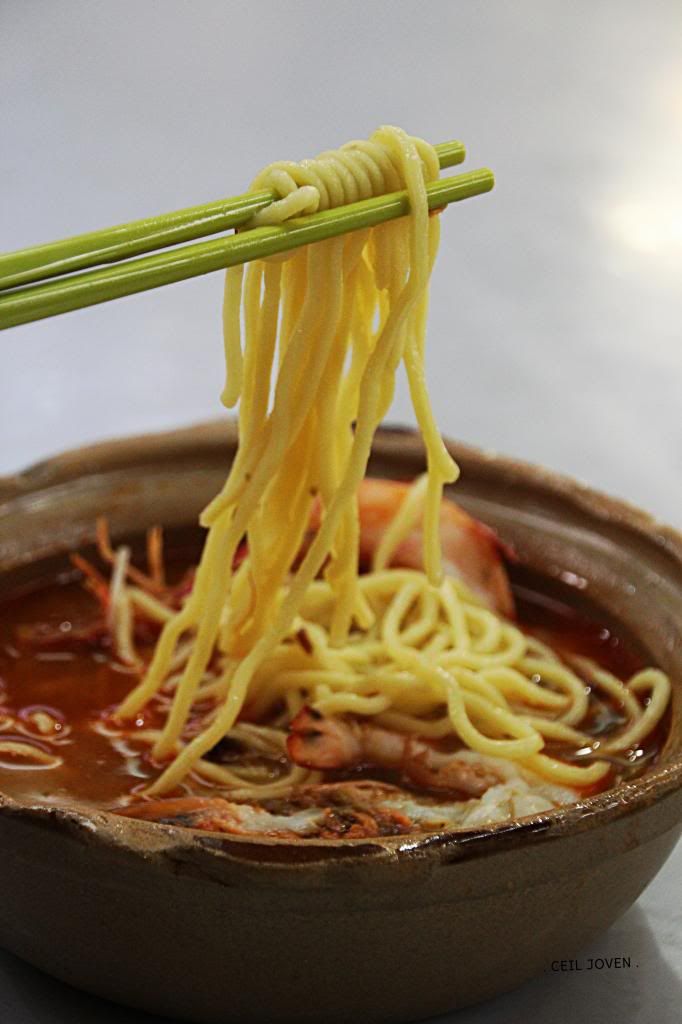 Some big prawns displayed in the water tanks.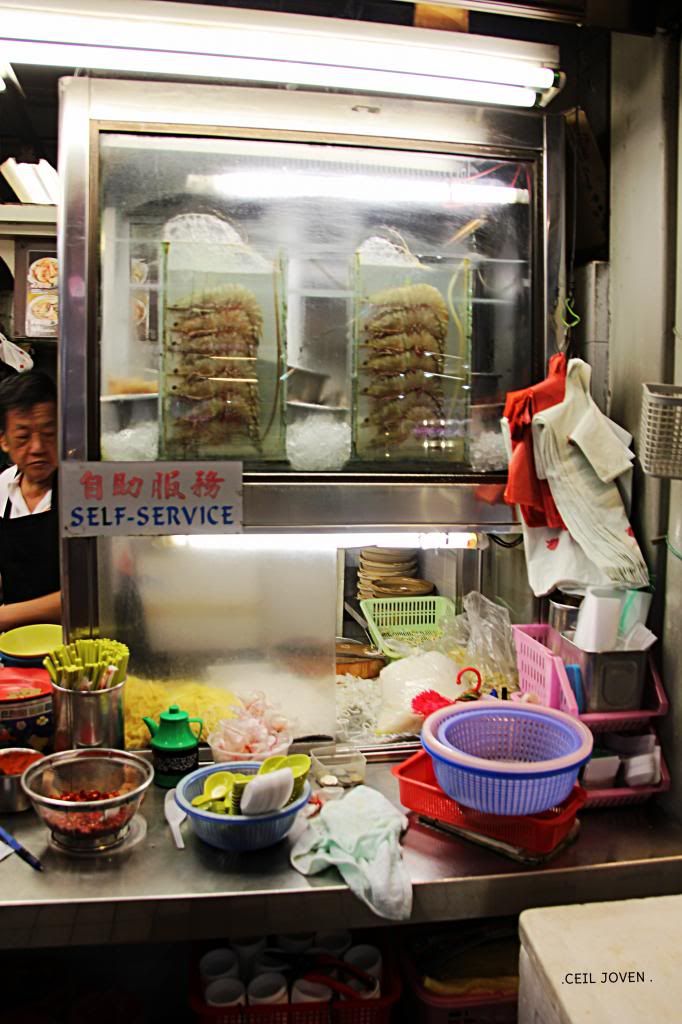 The Uncle passionately cooked every bowl of noodle before served.
A queue was still there even after i done eating. This may not be the best tasting prawn noodle that i ever tasted but it is definitely amongst one of the above average stalls.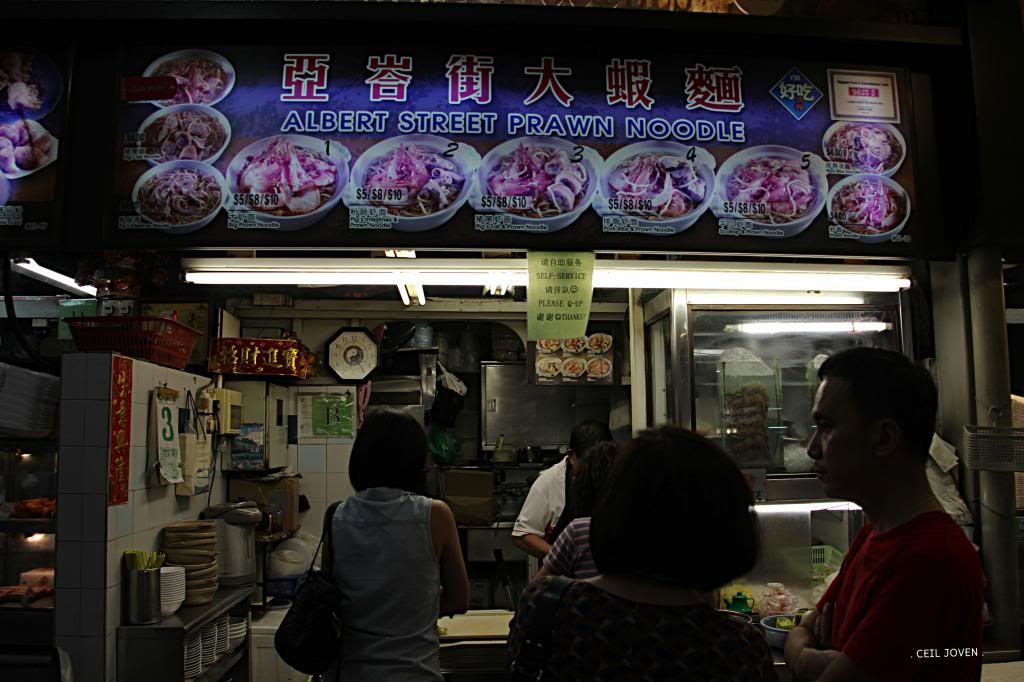 ALBERT STREET PRAWN NOODLE
Block 380 Jalan Besar Lavender Food Square #01-42 SINGAPORE 209000.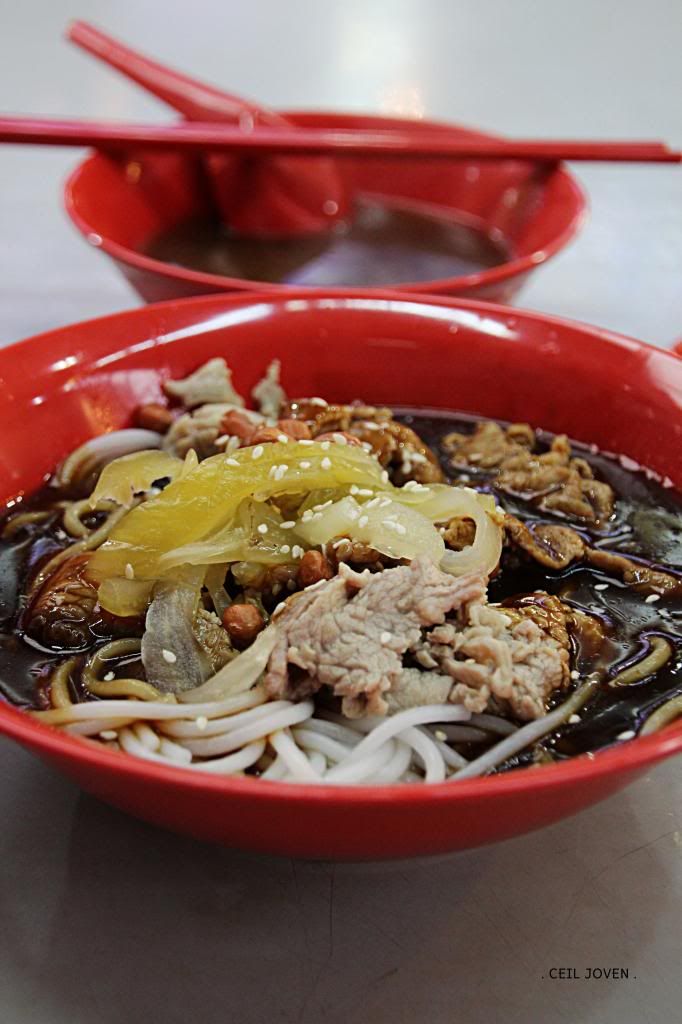 This stall replaced the original beef noodle stall right at this location in the food centre. I heard the owner of that particular stall has already retired. No queue spotted when i was there for dinner. I still decided to go ahead to try it. I ordered the $5 portion with just pieces of sliced beef and nothing else.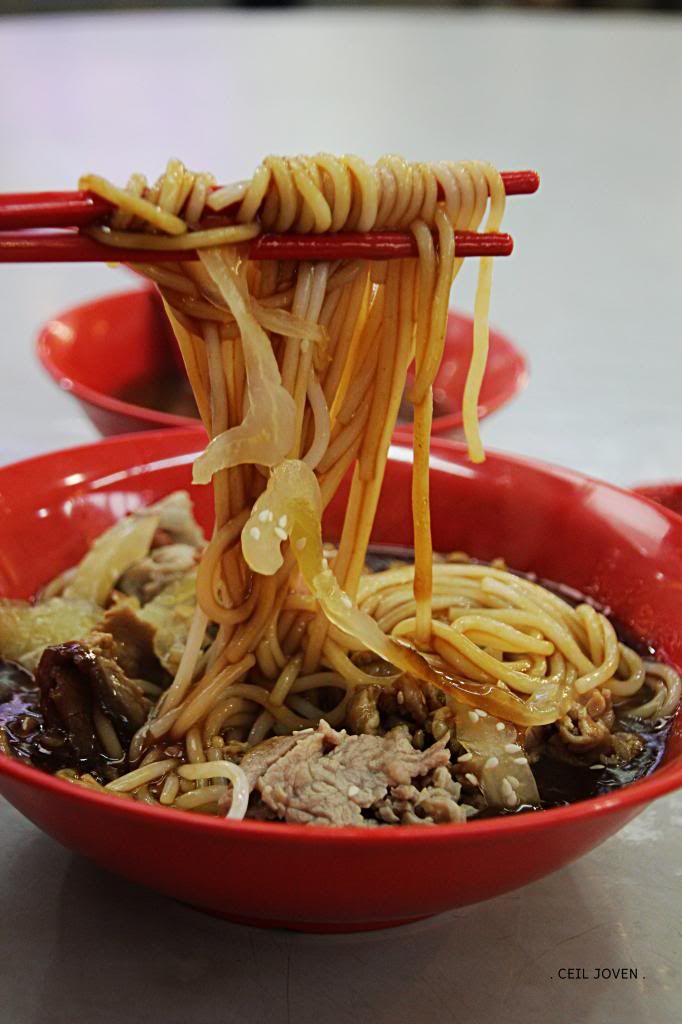 The substantial portion of thick bee hoon served in the thick gooey sauce then topped with salted vegetable and sesame seeds to serve.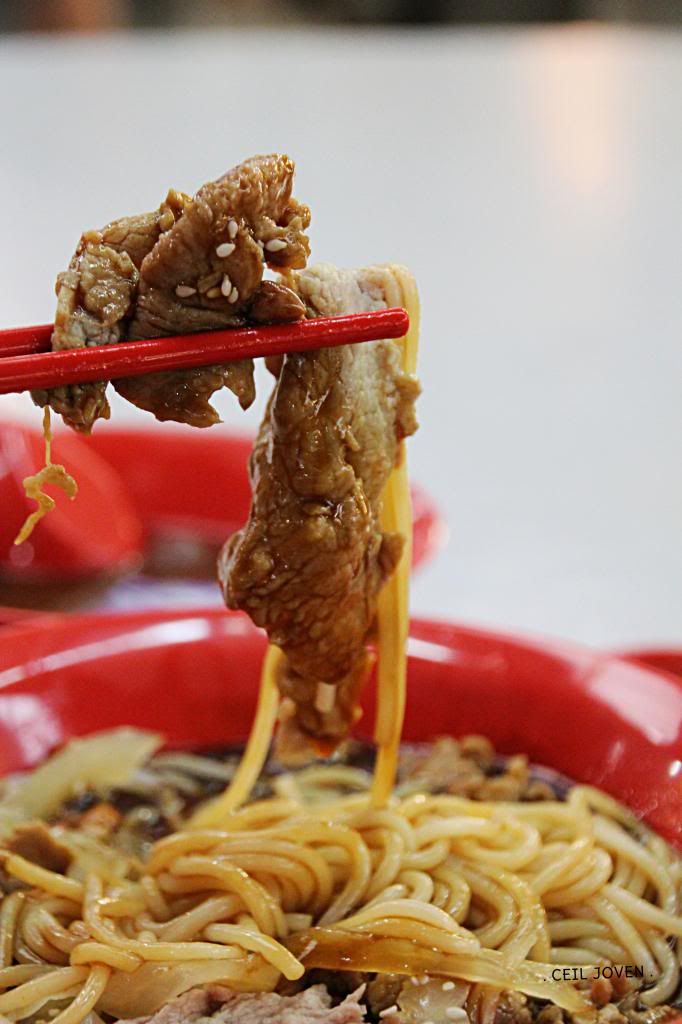 The first mouthful did not manage to amaze me. The taste did not even come close to the previous stall. It tasted rather average as compared to some of the betters one that i ever eaten. There were quite a few slices of nicely cooked beef in it. The thickness of these sliced beef was just right to give it the desirable chewiness.
The salted vegetable with little saltish taste. It did not help to enhance the overall taste any further.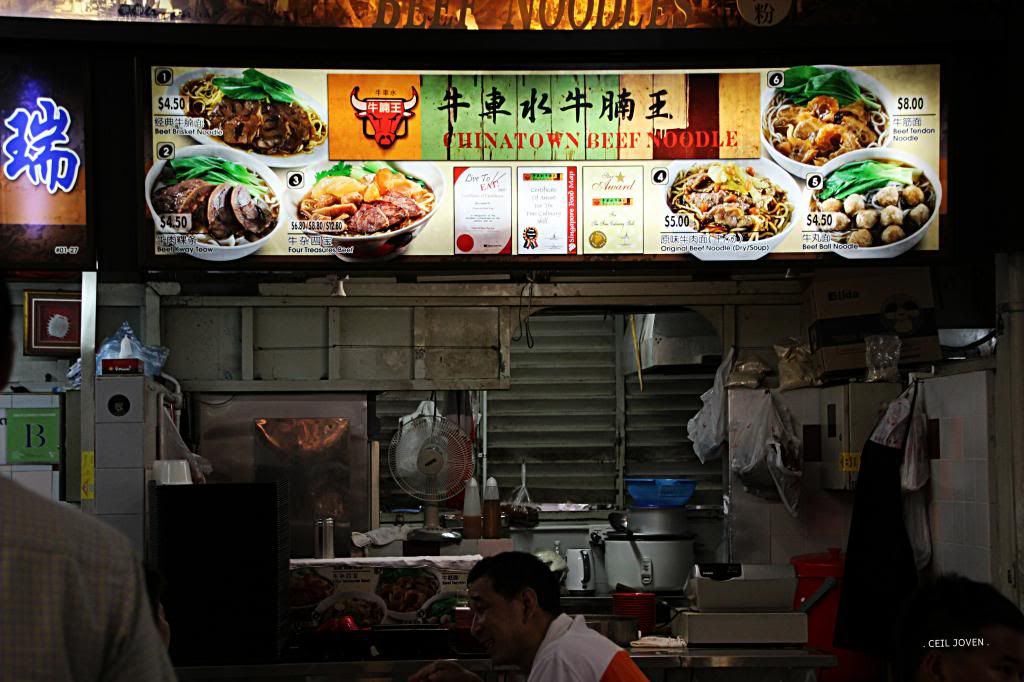 This is definitely not my top choice when i am craving for beef noodle.
Block 380 Jalan Besar Lavender Food Square #01-28 SINGAPORE 209000.