I have fallen in love with this new found tze cha place just a stone's throw away from home. They have been featured in a food programme on TV once and reported by a food writer on the newspaper not too long ago.
I went for a late dinner at about 9 pm. There was still quite a few tables occupied at that hour. I went to the counter to take a copy of their menu then proceed to find a table. The friendly Auntie came over in a bit to take the order. I decided to go with the Sweet & Sour Pork at $9 and the Blackcurrant Pork Ribs at $10. The plain rice is served at 0.50 cents per plate.
The Sweet & Sour Pork came first. The pieces of pork were presented in bite-sized then stir-fried with Sweet & Sour sauce together with ingredients like the green pepper, red pepper, onion and pineapple. The Sweet & Sour taste was just lovely. It has got a pretty well-balanced taste of sweetness and sourness. The pork tasted rather crispy on the outside but still retained its tenderness within. This was definitely one of the better Sweet& Sour Pork that i ever tasted. I enjoyed it so much.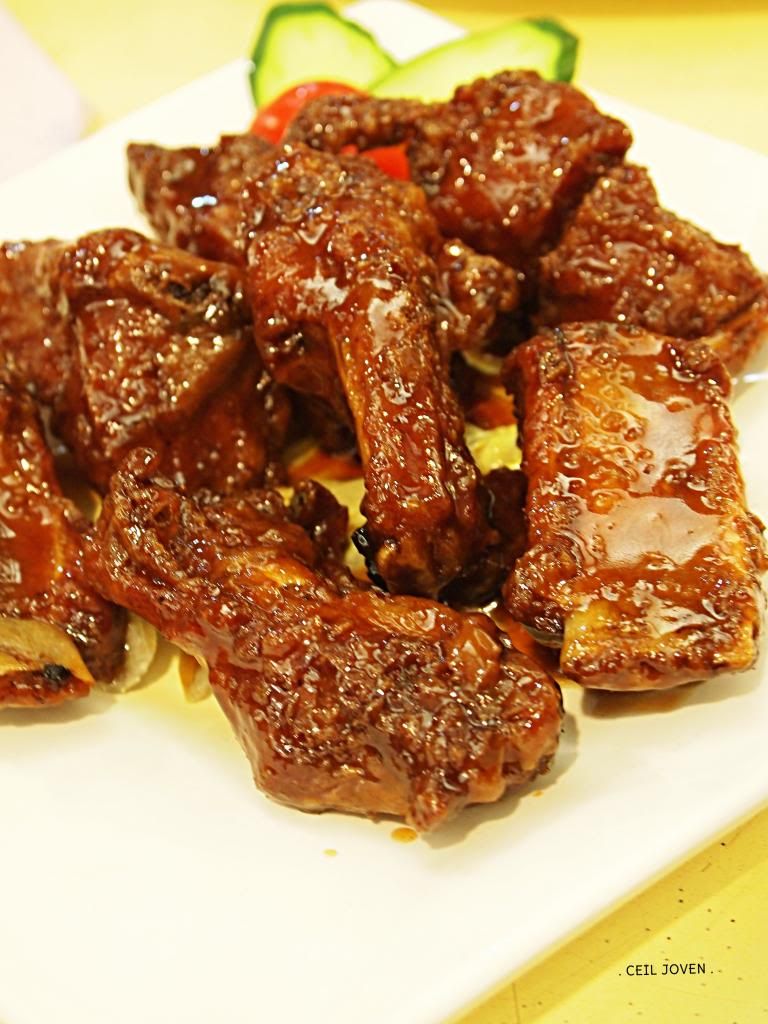 The blackcurrant pork ribs is another dish worth recommending. This is the first time i came across this dish and it got me to wonder how is the taste would be like and so i ordered it out of curiosity. The taste is not disappointing though the blackcurrant taste is not too distinctive. The well-seasoned pork ribs were fried to near perfection to give it the noticeably crispiness without compromising much on its texture. The pork ribs were not too meaty though.
I will certainly come back to try their other signature dishes soon.
KAM JIA ZHUANG SEAFOOD RESTAURANT
Block 202 Ang Mo Kio Avenue 3
#01-1690 SINGAPORE 560202.